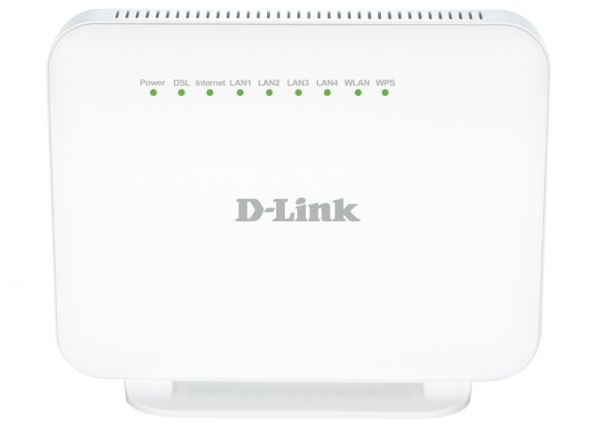 DSL-6740U
EOL EOS
מודם-נתב VDSL2 אלחוטי בתקן 802.11N (עד 300Mbps) עם 4 יציאות רשת במהירות 10/100Mbps
היכן לקנות
תאור
VDSL-port and 4-port switch
The router is equipped with VDSL- port for connecting to high-speed VDSL- line. Built-in 4 - port switch allows you to connect computers equipped with Ethernet- adapters , game consoles and other devices to your network. In addition, any Ethernet- port devices can be used to connect to a dedicated Ethernet- line.
 
Safety
Wireless Router DSL-6740U has a built -in firewall. Advanced security features minimize threats of hackers and prevent intrusions to your network and access to unwanted websites for users on your local network.
 
Wireless Interface
You can quickly create a wireless network at home or in the office , which will allow your employees or members of your family to connect to a wireless network from virtually anywhere ( in the range of a wireless network). The Router can serve as an access point to connect to a wireless network device of the standards 802.11b, 802.11g and 802.11n.
The device supports several security standards (WEP, WPA/WPA2), filtration devices to be connected by MAC- address , and allows the use of technology WPS.
 
Configuration and Management
To manage and configure the router DSL-6740U uses a simple and user-friendly web-based interface (available in several languages) .
מאפיינים כללים
Interfaces
• VDSL: 1 port with RJ- 11
• LAN: 4-port 10/100BASE-TX Ethernet with RJ- 45
• WLAN: built-in wireless interface standard, 802.11b, g and n
 
Frequency band
• 802.11b
  ◦ 2400 ~ 2484 MHz ISM band
• 802.11g
  ◦ 2400 ~ 2484 MHz ISM band
• 802.11n draft
  ◦ In the ISM band
  ◦ Channel Frequencies for HT40: 2422 ~ 2452 MHz
  ◦ Channel Frequencies for HT20: 2400 ~ 2483.5 MHz
 
Data rate
• 802.11b: 11, 5.5 , 2, 1 Mbit / c for each channel, with automatic speed
• 802.11g: 54, 48 , 36, 24, 18 , 12, 9 and 6 Mbit / s for each channel, with automatic speed
• 802.11n
  ◦ HT20: up to 150 Mbit / s
  ◦ HT40: up to 300 Mbit / c
 
Modulation Schemes
• 802.11b: CCK, DQPSK, DBPSK
• 802.11g: 64QAM, 16QAM, QPSK, BPSK, DSSS
• 802.11n
  ◦ HT20 and HT40: 64 QAM, 16QAM, QPSK, BPSK
 
Wireless network range
• Indoors: up to 100 m
• Outdoors: up to 300 m
 
Standards VDSL / ADSL
• VDSL2
  ◦ ITU G.993.2
  ◦ Supporting profiles 8a, 8b, 8c, 8d, 12a, 12b, 17a, 30a
• ADSL
  ◦ Multi-mode, ANSI T1.413 Issue 2 , ITU-T G.992.1 (G.dmt) Annex A, ITU-T G.992.2 (G.lite) Annex A, ITU-T G.994.1 (G.hs )
• ADSL2
  ◦ ITU-T G.992.3 (G.dmt.bis) Annex A / L / M, ITU-T G.992.4 (G.lite.bis) Annex A
• ADSL2 +
  ◦ ITU-T G.992.5 Annex A / L / M
 
Software
Types of WAN- connection
• VDSL
  ◦ PPPoE
  ◦ Static IP
  ◦ Dynamic IP
  ◦ Bridge
• ADSL
  ◦ PPPoE
  ◦ PPPoA
  ◦ IPoA
  ◦ Static IP
  ◦ Dynamic IP
  ◦ Bridge
• Ethernet
  ◦ PPPoE
  ◦ Static IP
  ◦ Dynamic IP
  ◦ Bridge
 
Wireless network
• Standard IEEE 802.11n, compatible with current standard IEEE 802.11b / g
• Support of guest wireless network
• WEP- encryption
• WPA/WPA2 encryption technology with the mechanisms of TKIP, AES and TKIP + AES
• Access to a wireless network based on the MAC- addresses
• Methods and PIN WPS PBC function
• Advanced Settings
 
Protocols ATM / PPP
• Ethernet encapsulation bridging and routing
• Multiplexing based on VC / LLC
• ATM Forum UNI3.1/4.0 PVC ( up to 8 PVC)
• ATM adaptation layer type 5 (AAL5)
• The principles and functions of the OAM ITU-T I.610, including F4/F5 loopback
• ATM QoS
• PPP over ATM (RFC 2,364 )
• PPP over Ethernet (PPPoE)
• Support for Keep-alive for PPP- protocol
 
Network Protocols and Features
• Additional IP- address for the LAN- interface
• Static IP- routing
• The mechanism of NAT
• DHCP-server/klient/relay
• DNS relay
• Dynamic DNS (DDNS)
• UPnP
• VLAN support
• IGMP proxy
• IGMP snooping
• TR- 069 Client
 
Firewall and Access Control
• NAT firewall
• Stateful Packet Inspection (SPI)
• Filtering by MAC-address- to the time of day and day of week
• URL- Filter
• Packet filtering (IP / ICMP / TCP / UDP)
• Virtual Servers
• Prevent DoS-attacks
• Intrusion detection and event logging
• The technology to protect DMZ
• Supports Port Triggering
 
QoS
• Grouping interfaces
 
Configuration and Management
• Web- based interface for configuration and management of multiple languages
• Access via TELNET
• Upgrade the firmware of the router through the web- interface
• Save and load configuration
• Support for remote logging
• Automatic synchronization of system time with a NTP- server